The centenary 12 months of the start of Charlie "Hen" Parker is a reminder that the saxophone genius not solely accelerated bebop's transformation of jazz within the Forties, however galvanised the imaginations of music-makers in all places. This month additionally sees the sixtieth birthday of British composer and improviser Django Bates – like Hen, a wilful subverter of habits in something from big-band jazz to the anticipated trajectory of just about any tune. Bates celebrates each events on Tenacity, with Sweden's Norrbotten Big Band – kindred free spirits typically paying homage to the nice Free Tubes orchestra Bates and others created within the 80s.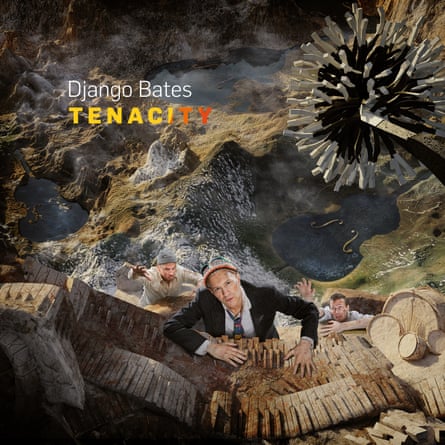 Django Bates: Tenacity album cowl
Bates's 2010 tribute to his childhood hero, Beloved Bird, put his wayward stamp on the interpreter's artwork, disrupting Parker's devious themes with abruptly skidding rhythm adjustments and garrulous counter-melodies, however all the time conserving the fierce fantastic thing about the originals in earshot. Tenacity takes that ahead, becoming a member of radical however heartfelt remakes of Parker classics to 4 close-knit Bates items, together with the edgily contemplative The Examine of Contact. At instances the set appears to unite the cultural implications of Hen's meteoric 40s/50s flight by means of Harlem with the worldwide and contemporary-classical surroundings opening as much as Bates and his friends in 80s London. This sense of a unbroken jazz story vibrates by means of A Leu Cha's stability of multilinear depth and quiet piano reflections; in Donna Lee's mixture of free-improv and hooky riffing paying homage to South African township jazz (a profound affect on Bates); or within the mischievous messing-with-Latin-jazz grooves on My Little Suede Sneakers. Tenacity generally seems like an idiosyncratic birthday celebration, not only for Hen and Bates, however for a liberating century on the planet's music-making, too.
Additionally out this month
The defiantly joyous power of apartheid-era Nineteen Sixties South African jazz is vividly mirrored on Armitage Road (We Are Busy Our bodies) by the hard-boppish Heshoo Beshoo Group. It's a rough-hewn however hard-driving mix of Coltrane-worthy sax whooping and guitarist Cyril Magubane's mixture of cool strains and funky groove-playing. On Stream (Cavalo Data), pianist/composer Maria Chiara Argirò's lyrical duo with guitarist Jamie Leeming colors a wealthy, folksy, however subtly digital soundscape hinting at Radiohead or Avishai Cohen – and together with a craving cowl of James Blake's Retrograde. And Keith Jarrett's 2016 Budapest Concert (ECM) spans the then 71-year-old's spontaneous prowess from stalkingly dissonant improv to wry boogying with a headlong drive worthy of the most effective of his twenty first century solo exhibits.